District 1st Quarter Conference, Training Nov 14-15, 2014
Cobourg Inn & Convention Centre. 
Registration Form (.doc) <![if !vml]>
<![endif]> (printable) Conference registration and hotel information
(Pending) Agenda Outline                 <![if !vml]>
<![endif]>    (printable) Outline of the weekend program
(Pending) Service Project                <![if !vml]>
<![endif]>   (printable)
Optimist Snowboard Club – Charter Party October 18th Newmarket
<![if !vml]>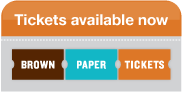 <![endif]>What's a charter party? It is the official dedication of the new club with induction of the board of directors, presentation of banner, bell and gavel, charter member certificates, and a great opportunity to get to know the members and their dedication to building this sport for the youth in Central Ontario. Come celebrate with us.
Dinner tickets are $35 each or $245 for a table of 8. Cash bar and silent auction!
Click the picture to buy tickets online. 
Barrie Optimist Icons Taken Hostage
<![if !vml]>
<![endif]>At a Zone Meeting/Inter-Club Meeting in June the President's Bell (the Charter Bell) and gavel from the Optimist Club of Barrie were taken hostage. To-date NO ransom note has been received and no word of the whereabouts of the items has been received. In attendance at the meeting were the Governor and a number of members from Newmarket and Collinwood Optimist Clubs. It is possible there were members from Keswick there who are dual members with Newmarket. Anyway, Barrie would dearly love its bell and gavel back and they are prepared to negotiate or pay the price, or for that matter take the item back no questions asked should anyone know it's whereabouts. A picture is attached that fairly represents the items although the bell is considerably tarnished.
If you know where our bell and gavel is please contact the President of the Optimist Club of Barrie by email. George Clarke tsar@rogers.com.
Central Ontario District Oratorical Contest Winners for 2013-14
The topic of "How My Passions Impact the World" was well presented by the following students:
First Place winner was Daniel Vander Hout sponsored by the Optimist Club of Strabane

Second Place winner was Noa Bridson sponsored by the Optimist Club of Collingwood

Third Place winner was Emily Wuschnakowski sponsored by the Optimist Club of Etobicoke
We had 13 contestants from the District and congratulations to all the contestants from the District contest.
Oratorical Chairperson Susan Montgomery

Central Ontario District Essay contest winner 2013-14
The topic of "How Dreams Lead to Success" was well presented by the following students:
First Place winner was Vanessa Sandoval sponsored by the Optimist Club of Forest Park.

Second Place winner was Ilker Hadghalaran sponsored by the Optimist Club of Oakville.

Third Place winner was Yonit Levin sponsored by the Optimist Club of Newmarket.
Congratulations to all the contestants from the District contest.
Essay Chairperson and Past Governor Terry Twocock
NOW Meetings Offer Opportunities for New Optimist Members
In Zone 1, Port Colborne has had a NOW meeting and gained 3 new recruits.
2, Hamilton East had one and gained 5
Stoney Creek had a Grey Cup celebration to which young couples were invited,
  and which formed a less-stressful occasion than a typical NOW meeting - they gained 4.
3, Milton did not need one, but gained 6 members anyway.
4, Despite all efforts inside clubs, no NOW meetings were held, and no recruiting has happened this week.
5, Keswick gained one member, but there were no NOW meetings.
6, Orangeville and Erin gained 1 member each, but have held no NOW meetings yet.
7, Collingwood gained 3, without a NOW Meeting
8, Brooklin and Oshawa gained 3 each, with no NOW meetings.
9, Lindsay gained 4. They lost a member earlier, so are now are + 3.
10, Lancaster gained 3, so I gave them credit a NOW meeting.
Obviously some of this has been conjecture on my part, as I said it might, but CENON has submitted a report, (5 NOW meetings, + 18 new members) Congratulations to those Clubs that are growing!
Please let me know your plans for future NOW meetings. I know Oakville has one planned in April, and Orangeville usually has one once a year. Please let me know of other occasions you can call "NOW Meetings". (Referring to Zone 2, Stoney Creek - above, for a suggestion. Celebrate the Olympics, the Oscars, the Masters, the NCAA basketball tourney, the Stanley Cup, the Indy 500, or whatever else you'd like to invite people to, and throw in some Optimism; then let me know so I can report those parties.)
If you really want to enrich your communities through Optimism, recruit many more Optimists, and build new clubs, and we will all live happily ever after.
Please continue to support the programs for the benefit of the youths in your communities - what Optimism really stands for. That is what is important to me, and the kids we are standing tall for.
Governor Ted Simmonds
Optimist Insurance Now Under Canadian Administration
Good news, we now have insurance coverage customized to the needs of the Canadian Clubs. We have concluded a final agreement to provide Club Liability Coverage in Canada with Univesta as of May 1st, 2012. This is a Canadian program specifically for non-profit organizations.
In Canada, Clubs have additional coverage of Abuse & Molestation, and Directors and Officers liability "INCLUDED" in the general policy with UNIVESTA.
The
Summary of insurance
is effective May 1st. If you need a Certificate of Insurance,
click here
to download the form to fill and to send to Univesta at the address indicated at the bottom of the form.

<![if !supportLineBreakNewLine]>
<![endif]>